[DNZT 014] ADIEL - Il Significato delle Parole

2023 - CREATIVE DIRECTION, MOTION GRAPHICS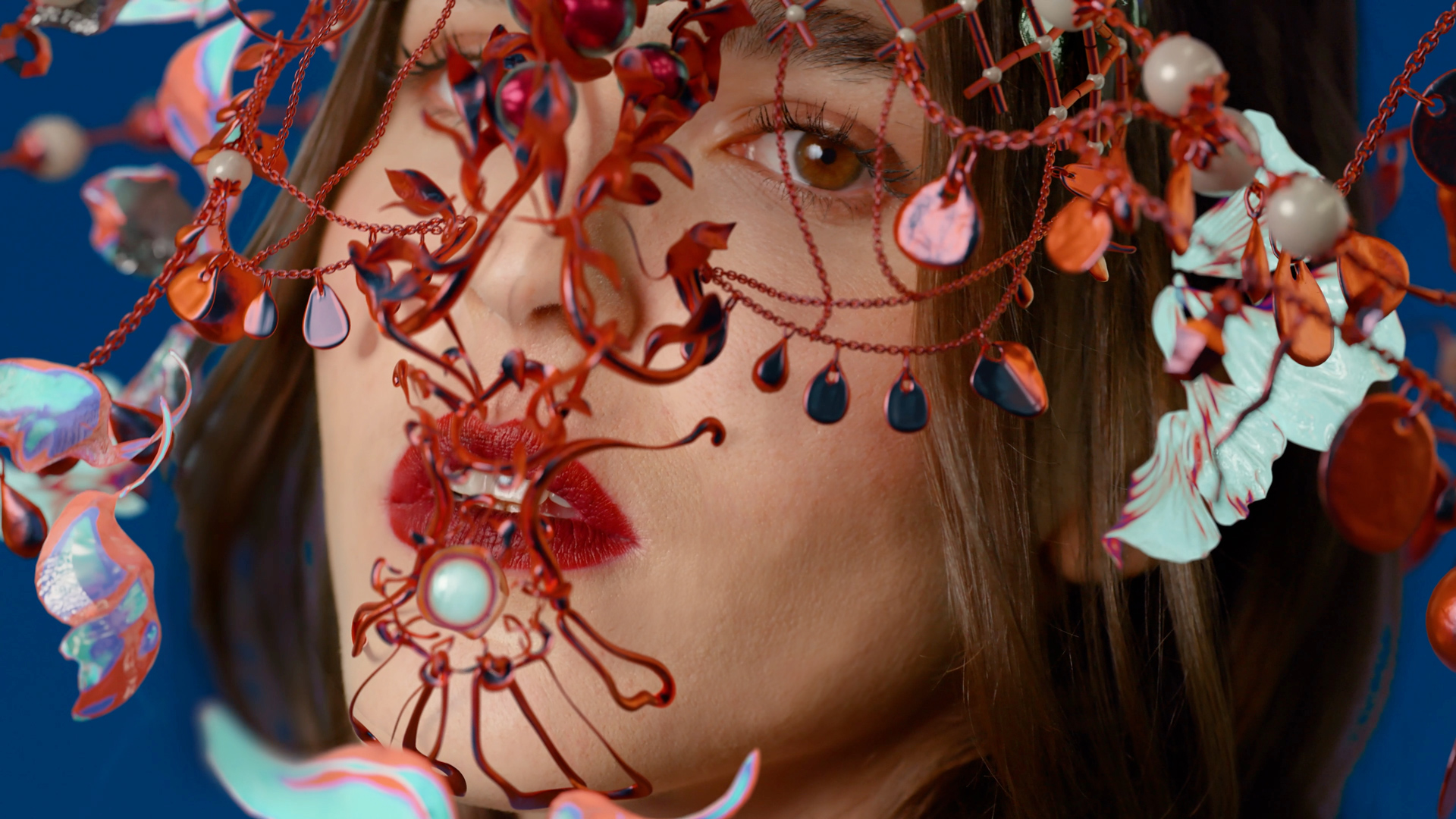 Creative Direction, VFX supervision : Alessandra Leone
Production assistant: Moira Garee
Direction of photography and camera: Julian Moser
MuA: Samantha Pottmaier
3D animation: Nadiia Plyamko
Color Grading: August Melfi

Logo Design:

Piotr Lapa

Portrait Photographer: Caroline Wimmer


MUSIC CREDITS
Written by Adiel and Flavio Accorinti.
Additional production by Ludwig AF.
Voice and lyrics on Sospesa by Jordie Devlin Mcmorrow.
Mixed by Donato Dozzy.
Mastered at Enisslab Studio Roma by Giuseppe Tillieci.
Art & Design by Kero




l Significato delle Parole (the meaning of words) is Adiel's new effort on her Danza Tribale, a crossover of two minds, generated together with musician Flavio Accorinti: technosounds like the restless soul that pervades our days, deconstructed atmospheres like shattered generational dreams. The fusion of two cosmic currents, two ways of thinking and creating, characterized by an immanent power, pushing us to imagine new urban primitivism. Two creative processes, transcending individual boundaries to connect into a single overarching vision, to explore new forms of art and storytelling.



Released June 16, 2023


︎


ADIEL's management embarked on a strategic journey to elevate and redefine the artist's multifaceted persona as a prominent producer, DJ, and label owner. The primary goal was to unearth a distinct and captivating visual aesthetic, an immersive world, and a compelling narrative that would serve as the foundation for a series of captivating promotional videos.

Our foremost objective was to remain faithful to the artist's existing brand, reinforcing its core identity while simultaneously propelling it into an exciting new realm of possibilities. The pre-designed artwork served as our starting point.
Below, an excerpt from my initial analysis and the preliminary blueprint for creative direction.


Danza Tribale's recent releases have laid the groundwork for a longer-term creative visual direction, developing on the concept of masks.
Masks are a ritualistic tool of transformation and symbol of collective and communal (dancing) experiences, but also clusters of natural elements/textures, therefore symbol of a deeper connection with the natural world. This choice echoes the label name's meaning and evokes the hypnotic and rolling dynamism of Adiel's entrancing approach to music production. At the same time, it speaks for a strong desire to stay grounded and true to one's physicality, almost in an ancestral way.
On these basis, a successful strategy to further develop said vision throughout the release of Il Significato delle Parole would be to augment the masks concept and relate it to today's buzz topics, such as the Metaverse, hybrid identities, and the digital self. As the mask becomes more hybrid, it would incorporate both its tribal nature AND its digital counterpart: it's important that this variation of the mask reflects the artist's brand as well, so we are keen at keeping a 50/50% balance between earthly/tangible and futuristic/intangible.
Furthermore, the release's artwork would gain the ability of being translated into AR experiences/face filters, serving as a promotional tool to engage audiences and offering new levels of interaction. Iterations of it could be rendered for single release (if required), digital release (vs. vinyl), merchandise, and serve as the starting point for the development of video content (in the form of music video/shorter video clips).

︎

︎
[DNZT 014] ADIEL - Il Significato delle Parole EP
Artwork by Kero


[DNZT 014] ADIEL - Il Significato delle Parole EP
3D Artwork variation, Designed and Animated by Nadiia Plyamko

Stills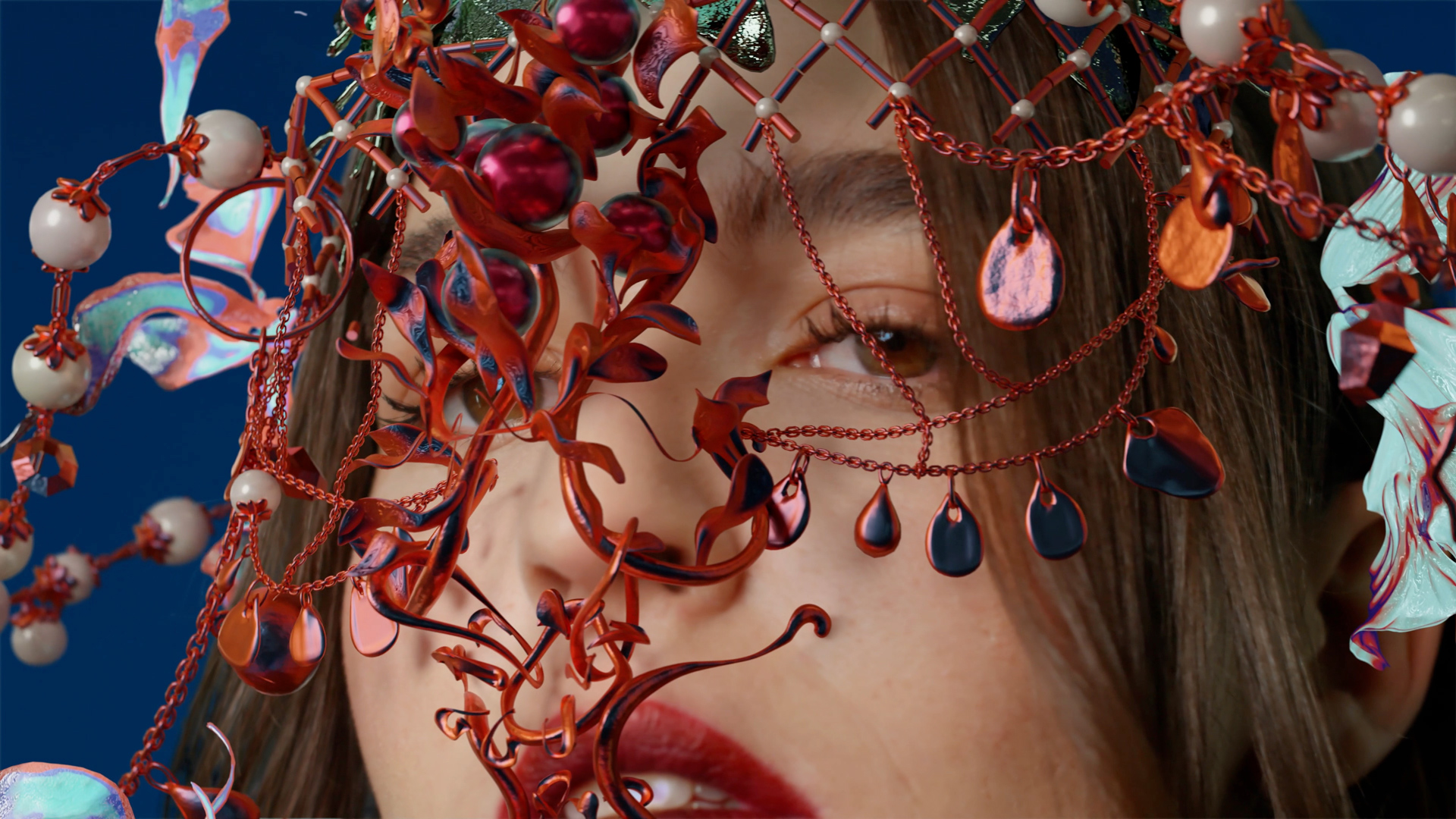 ︎



Social Media Short Promo vids
︎︎︎︎︎︎